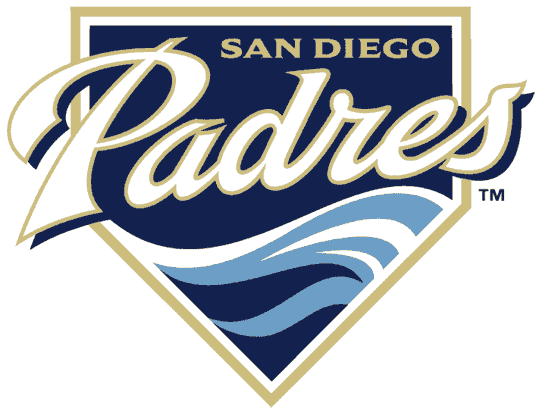 After football season, I had to twiddle my thumbs waiting for any other sports besides basketball (yawn) to occupy my TV.  Sure, F1 is on but it doesn't take long to watch a race unless you keep rewinding a nice, rainy one like Australia to check out all the crashes.  But luckily, I can return to a sports bar without being bored by March Madness.  If you missed last night's 9-7 Red Sox win over the Yankees, you're un-American.  One of the greatest rivalries in baseball and let's hope last night's game is a solid predictor of how these two teams will match up the remainder of the year.  Yep, you heard me right.
Now onto the Padres and hopes for the 2010 season.  They kick off their season with a three-game series at Arizona tonight and battled last year for the bottom two spots in the NL West.  The Padres have a rather dreadful 9-18 record at Phoenix's Chase Field over the past three seasons.
Pop quiz: Name all the teams that lost more games than the Padres last September…
Answer: NONE (big goose-egg)
Going into the start of the 2010 season, the Padres were the biggest losers in the last month of the 2009 season, except for maybe their fans- the one or two left at least…  They almost finished 2008 with a three digit losing season at 99 losses.  In 2009, their roller coaster season (two bookends of losses with a winning streak in the middle) was slightly more successful, ending with *just* 87 losses.  I haven't blogged about my excitement for the start of Padres baseball season (Monday, at Arizona) for good reason: what excitement? 
Adrian Gonzalez is the only Padre position player I'd hate to see traded to a different team but with all the rumors out there, this is most likely his last season in the blue and white.  He'll most likely go (to the Red Sox…) for between 4 and 7 players, hopefully younger prospects.  However when people question my loyalty to the Padres (besides my SD roots) at least I've had Adrian to fall back on as our token good player.  At 130 homers, he's just 34 homers (one season) short of topping the Padres all time HR list and if he gets there this year, he'd pass up big names like Tony Gwynn (135) and Dave Winfield (154).  He's also 9th on the Padres list of RBI's, ending 2009 with an even 400 for his Padres career.  Tony Gwynn's record of 1138 ribbies may never be broken, but Gonzalez would most likely end the year in the 4th position given his average number of 100 per year.  He's also already in the top 10 or will be sometime in this current season given his averages on runs, hits, base on balls, on base percentage, batting average, at bats, and well… strikeouts.  When given that many opportunities, I suppose you're bound to top all lists- good and bad.
No more "Kouz" chants (often mistaken for boos to non-Friar fans) as the 3rd baseman was traded to the A's for Scott Hairston (sound familiar?) but at least Chase Headley can shift into 3rd which is his better position (and he hit 23 RBI's in spring training) and Everth Cabrera's speed at shortstop and on the bases may show off his gold glove potential.  David Eckstein can fill in the rest of the infield.  The grass will be covered by Kyle Blanks in left and Will Venable in right, flanking Tony Gwynn Jr. in center.  Hopefully his dad's genes will rub off on him this year…  Kyle Blanks can also play first and if Adrian is traded, look to see Hairston back in the outfield as part of the permanent lineup. 
Even with Peavy and Trevor gone, the pitching is still pretty decent.  Chris Young (when he's healthy), Kevin Correia, Mat Latos (high apple pie in the sky hopes) will make up much of the rotation with potential stars like Clayton Richard and Jon Garland, the former Diamondbacks coming in as the No. 1 starter.  Though his record against the Diamondbacks (one win, one no decision) after last year's late trade is positive, it also came with an ERA greater than 7.0 during that period.  Facing new meat in the AZ lineup tonight like Adam LaRoche, Kelly Johnson, and Conor Jackson may make or break Gardner.  Young's 2009 season was his first below a 0.500 winning percentage so we'll see what 2010 brings.  Heath Bell will guarantee some strength in the bullpen.  Bell is currently in 7th place for number of saves.  A 40 save season in 2010 would propel him into 3rd past Hall of Famer Goose Gossage.
Kevin Towers was replaced by former Theo Epstein protégé Jed Hoyer, who at least has some inside info into the Red Sox farm system which is much more developed and often produces some good unknown prospects.  If Adrian must go, hopefully he's replaced with a few young All-Stars..  So I'm going into this season with low expectations with the idea that they can't disappoint me!  Maybe this will be the year they finally clinch it… 😉