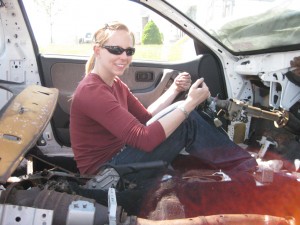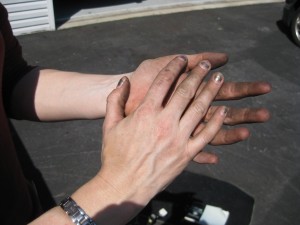 That got your attention!  The rust bucket is now just a pile of rust in the driveway waiting for a tow to the graveyard.  And if inhaling that rust wasn't a
sufficient enough supply of my cancer carcinogens for the year, I also got the turbo paperweight started for the first time in years and managed to inhale 34 months of carbon monoxide chunks as the exhaust smoked more than the Marlboro Man.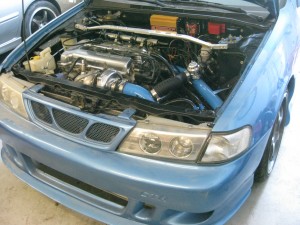 Once the POS is out of the way, I'll get the turbo more than 3 feet from it's crypt and try to get the thing inspected so I can boost all over the road.
BTW, check out the pics- now you know why I paint my nails!  And yes, that's about a foot of dust on my turbo Sentra.