Bierkraft: kickass sandwiches (pastrami spiced brisket!) and lots of good craft beer on tap, including some local offerings I had never heard of but were tasty pallet wetters- Barrier Mollycoddle English Mild and Kelso IPA.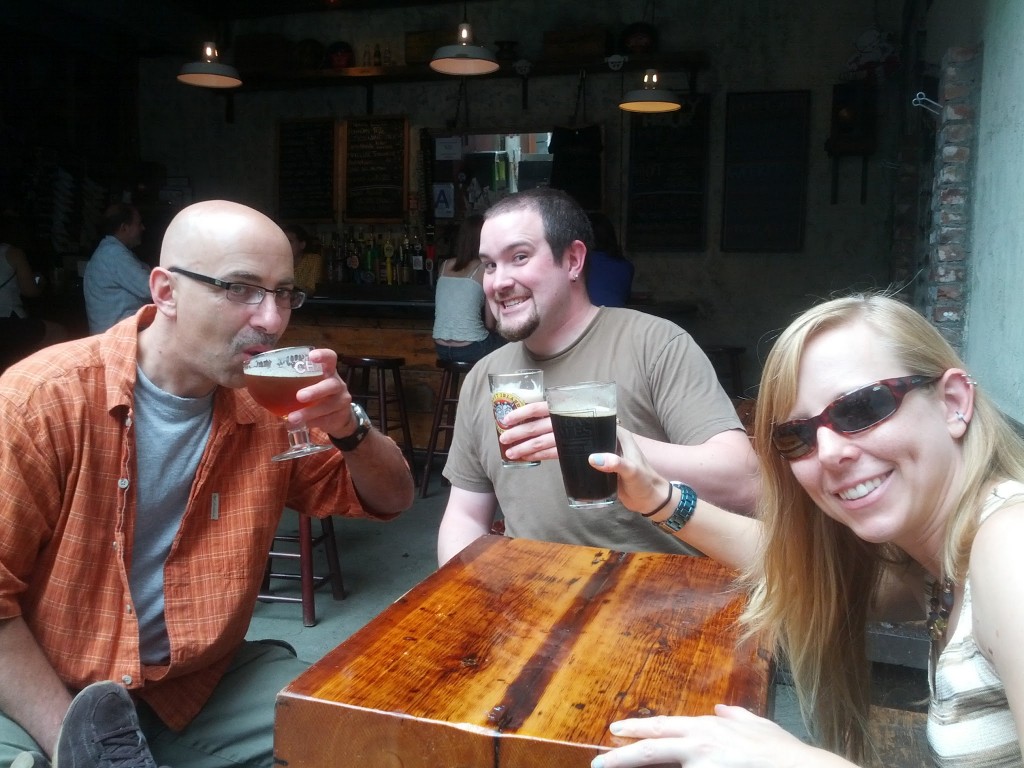 Mission Dolores: (the bar, not the San Fran 'hood); delicious Firestone Walker Wookie Jack (8.3% black IPA) in a hip, warehouse atmosphere
Brooklyn Brewery: probably the biggest disappointment if only due to the ridiculously long line to get a beer.  Buy your beer tokens first!  I did get to try the Ama Bionda Italian Blonde Ale with orange blossom honey and the Radius Belgian Pale Ale and also tasted some  Spicy Bacon and Beer Caramel Popcorn that was just what I needed to keep this a crawl in name only.
Barcade Brooklyn: already a fan of the Philly location; same great craft beer selection and enough arcade games to relive your childhood and relieve your collection of quarters.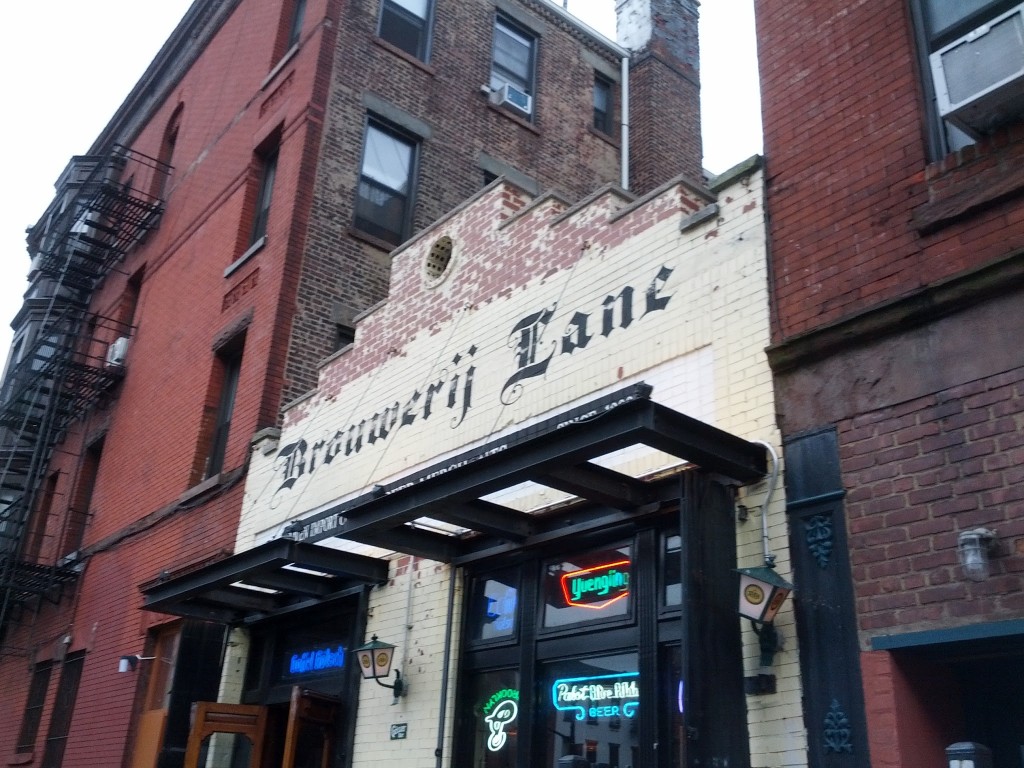 Brouwerij Lane: Tiny neighboorhood bar with a great cooler selection, about 20 beers on tap including a delicious Local Option Schmetterling Gose- a style you hardly ever find on tap- and a cozy beer garden out back.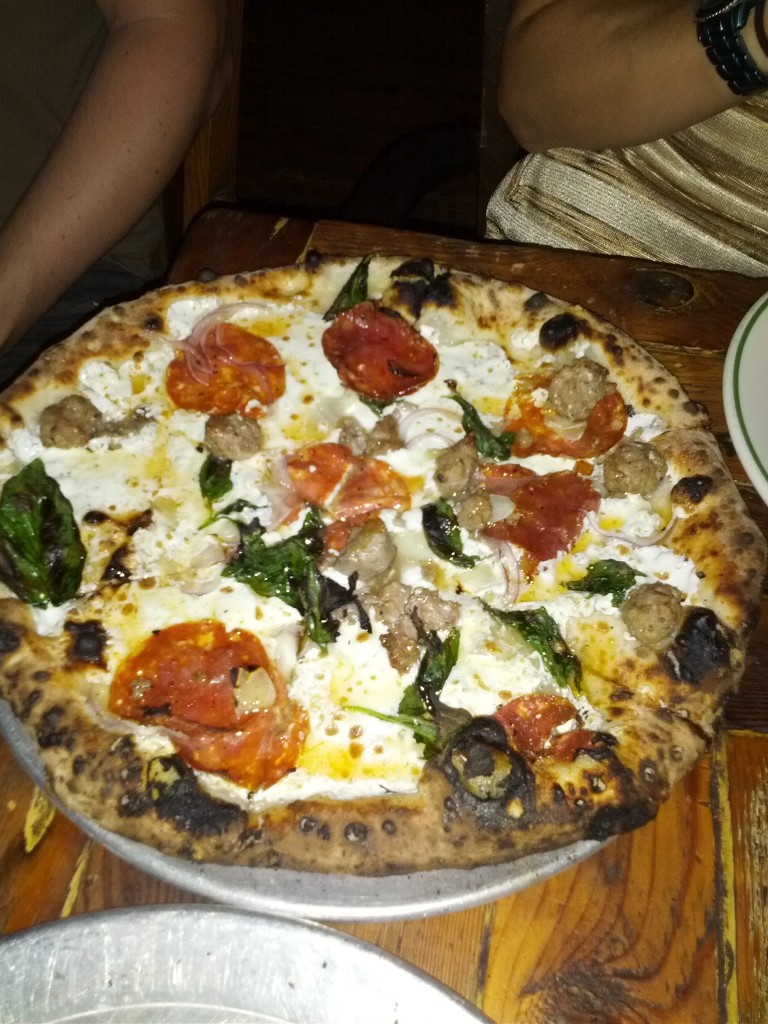 Paulie Gee's: Brooklyn is a pizza mecca and Paulie Gee is their prophet.  Usually I don't trust a restaurant that seems lit by only candlelight but maybe that's part of the heightened sense of taste PG is going for.  Plus, who was standing outside waiting for a table but Aaron Sanchez, the tatted up judge on Chopped and other Food network shows.
Start with a sapid wood-fired thin crust and add some sublime toppings from one with Bacon Marmalade ('nuff said) to my choice of Fior di Latte mozzarella, spicy sopressata, sweet fennel sausage, red onion, chopped fresh garlic, fresh basil and Hot Honey (honey made with vinegar and chilies) which really sent it over the edge to divine flavors.  This is one of those Best Things I Ever Ate!