Any event that could keep hundreds of people shivering in a line a mile long for up to an hour in bitterly cold Boston February weather must be good.  The Beer Advocate Extreme Beer Fest featured a lineup of beers I yearn for and many I had never before tasted. We warmed up our livers at Redbones and Cambridge Brewing Company the night before.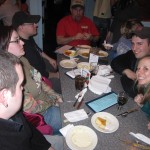 The one thing about beer is most people can agree one beer is 'da shit or just shit, but everything in between is relative to taste, opening up a huge variety of flavors and styles to explore. Two of the beers really tickled my palate.  I'll move to Smurf Village if all the taps serve Allagash's Gargamel, a lip-smackingly delicious sour ale aged in red wine casks.  Allagash also offered Bi-Curieux, a 1 1/2 years barrel aged, dry-humped (er… hopped) version of Curieux.  The Lost Abbey Phunky Duck was also a beak above the rest.  This sour ale was brewed as the backbone to their Duck Duck Gooze program and the name just quacks me up!  I can't wait 'til the "Geuze is Loose" sometime later this year.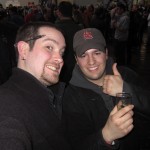 Captain Lawrence offered an amazing lineup of brews that poked and prodded my oral cavities. They included the Barrel Select #1, a tart American Sour Brown; Cuvee de Castleton, an American Sour in wood with Muscat grapes added with a wonderful champagne-dry finish; Fools Gold, a dry hopped American sour with a citrus flare; Little Linda's Lixir, a cherry American sour; and Rosso e Marrone, a bellisimo American sour in wood with red grapes.  They also brought Nor'Easter and Smoke from the Oak in rum barrels.  Magic Hat also poured on the charm.  I don't know why they don't brew these one-offs throughout the year, but I was excited to taste them at the event.  The Bergamont Bitter was an English Ordinary Bitter with an Earl Gray tea quality; Export Stout with Ruby Cabernet Grapes was barrel aged in oak for 6 months; Hibiscus Pomegranate Beer was a crisp ale with agave nectar, pomegranate juice and the red petals of a hibiscus; and Wild Ginger Ale adds ginger during primary fermentation and again at the end.  Ithaca Beer Co's alpHalpHa was an easy blend of local hops, honey, and organic barley malt- not too sweet like some honey flavored ales tend to be.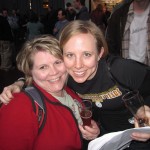 I didn't throw out too many samples but a few weren't quite as stellar as I expected.  American Flatbread disappointed me as I've visited the brewpub before and thought their beers were pretty solid.  Of course, that was after the Vermont Brewers Fest and maybe my taste buds and memory were somewhat incapacitated.  The Reunion Saison, a Winter ale laced with green and pink peppercorns, was winter blahs-like.  I've had the Solstice Gruit Ale at the brewpub in the past and thought I liked it, but either something changed or my aversion for wormwood is more pronounced than before.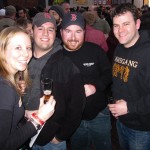 Bear Republic's Apex is an experimental IPA professing the culmination of a search for the perfect blend of hops and balance.  Non hop-heads may enjoy its smooth hop profile but it was much too lackluster for a hop whore like me.  On the opposite end of the hop spectrum is the Dark Horse Brewing Double Crooked Tree Ale, a delicious 13.5% double IPA with a bold vampire-like bite!  I also tried their "Dick in Mouth with Kum," or what they were really calling Whiskey Richard in Mouth with Kumquat, a Belgian style pale ale aged for 2 years in bourbon barrels with kumquat fruit.  It was citrus tasting and exactly what I expected given that name- Sour Patch Kid lips and a coating in my mouth.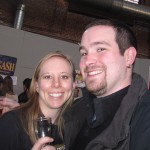 A few beers could have easily been paired with food with the precision of Garrett Oliver. The Founders Canadian Breakfast Stout was another good take on their traditional brew- a little too simple syrupy at the end but would probably taste well in a reduction sauce over a stack of pancakes.  The Haverhill Brewery Peruvian Cacao Porter had a nice bitter chocolate taste from raw organic cacao from Peru and Madagascar Bourbon vanilla beans would make a great beer float, or add nuts for an interesting take on a Goober cocktail.  Harpoon Brewery's Chili Wheat was a mild, spicy nostril-inducing, pepper-flavored session beer that would go great with a fish taco or some carne asada, sombrero, and mariachi band.  Donkey show not provided.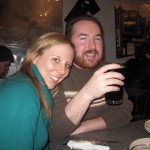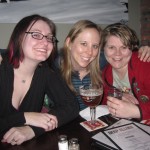 Leaving the Cyclorama, the alcohol kept me warm for the walk back to the hotel. My friend Cody gave new meaning to the phrase "One Beer, Two Beer, Tir-teeeee beeeeers, Floor" and painted the bathroom door with some fancy Warhol-inspired artwork before hugging the porcelain toilet for a nap on the cold tile.  The rest of us drank a few gallons of water and left for Deep Ellum and Sunset Tap to keep the party going. Thanks to the BA guys for a successful tasting opportunity.