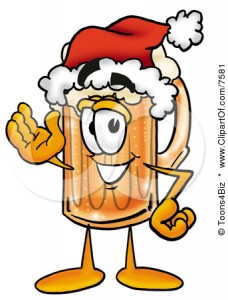 'tis the season for driving under the influence of spiked eggnog.  Not me- the old ladies donning their blublocker sunglasses, shopping for hideous holiday sweaters for their coal-deserving grandkids and soccer moms with candy cane painted nails and five designer golden rings whipping through the mall parking lot like they stole the sleigh!  TG I'm done with my shopping- thanks Amazon.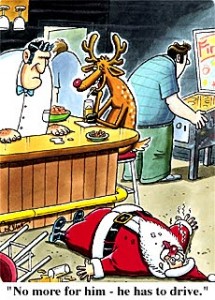 Now I can enjoy the holiday from the (southern) comfort of my bar stool.  And since you boys and girls have been nice all year, I'm giving you a few naughty cartoons about the meaning of Christmas.
BTW, best holiday quote ever: "I've put the Christmas tree out with some pussy." (Top Gear UK)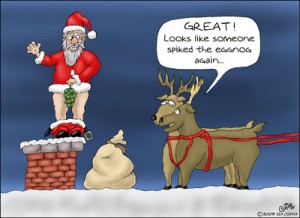 Happy
Holidays!!!